Collision, Auto Body and Paint Repair
Paint and auto body repair estimates on all vehicle models and makes are available at Modern Automotive Collision Centre. We work directly with the Insurance provider to ensure you receive a hassle free repair experience.
Our auto body repair shop is staffed with auto body painters, fully trained and licensed auto body repair experts, and collision repair estimate professionals. Our technicians and the latest equipment will return your vehicle to pre-accident condition, guaranteed with our Lifetime Warranty.
Modern Automotive is a single specialist that will take care of all your auto repair needs.
Whether you have minor or major damage to your vehicle, we are here to help.
Vehicle Paint Repair
Modern Automotive uses OEM waterborne paint technology in all the auto body repair and vehicle paint services. We guarantee a seamless colour match for all vehicle models and makes.
Here's how it works.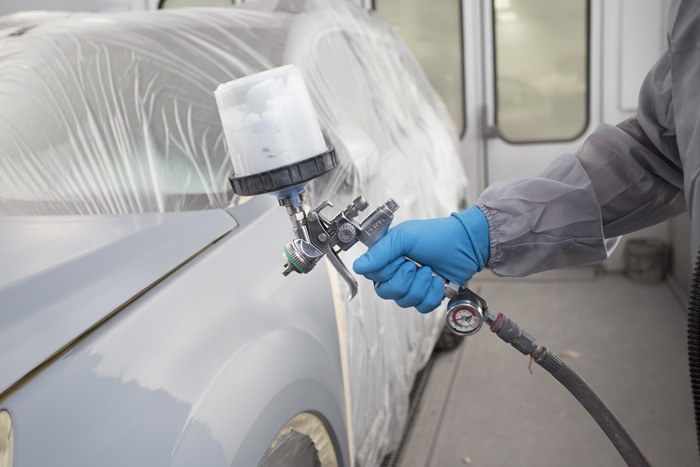 Simply bring your vehicle in to Modern Automotive, and we will give you a free estimate that breaks down all the paint services you may need.
Our skilled auto body repair technicians will get rid of any scratches or to prepare the surface for the best possible finish. Then, we further prepare the surface of your vehicle to hold the new paint tightly, without any undesired cracks or peels.
The next step is to seal the vehicle over top of the old paint to ensure that it will not interfere with the new paint job.
Next, we paint with our waterborne paint technology. Finally, we gloss the surface to ensure a seamless paint colour match.