Collision, Car Paint & Auto Body Repair Vaughan & the GTA
Our automotive experts are committed to providing you with the best possible auto body, collision repair and car paint repair services at the best possible prices. We're not your usual auto body shop, simply because we're dedicated to building a trusting relationship with our clients.
We work directly with the insurance providers to ensure you receive a hassle-free collision repair and restoration experience. Let's restore your car to the condition it was in when you bought it, bring your car to us for the repair you need, guaranteed with our Lifetime Warranty.
Licensed Auto Body Repair Shop in Vaughan
We are your local auto body shop trusted by car owners across Vaughan, Toronto and the GTA! Our licensed auto body shop can do all the important collision repair and restoration your car needs to run efficiently and safely. Here's why we're one of Toronto's best and top rated auto body and collision repair centers:
Certified Collision Repair Experts You Can Trust
For a car owner, you need to maintain your vehicle from the standard oil change to keeping your tires properly inflated, is where it starts. But, when you have damage that is affecting the operation of your vehicle it could be the difference between an accident and safe operations of your car. If the collision is such that they need the attention of a fully qualified automotive service centre, your Certified Collision Repair Experts at Modern Automotive are ready to service your needs.
Our techs specialize in collision repair work, such as car paint repair, dent repairs, scratches, bumper repairs or reaplcement, glass replacement, fender replacement, frame straightening and we have a salvage certificate too. We have the experience working on all cars brands and models.
Modern Automotive and our auto body mechanics will take care of all your auto collision repair needs.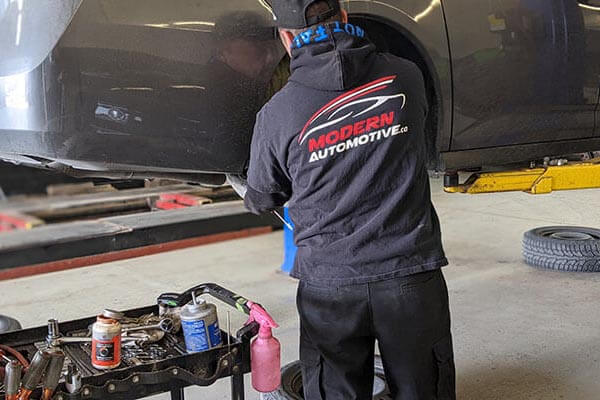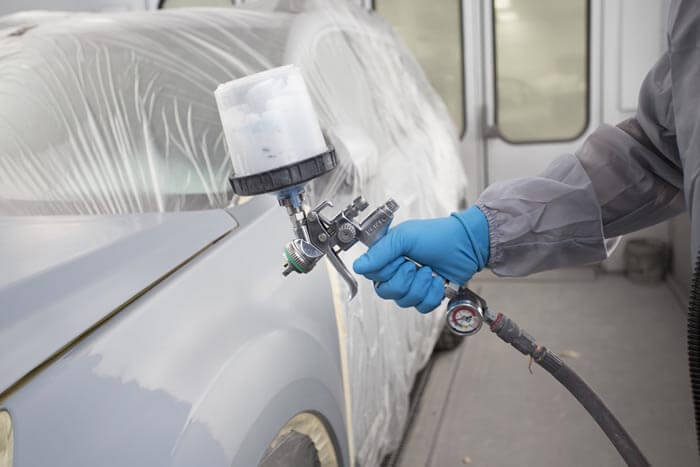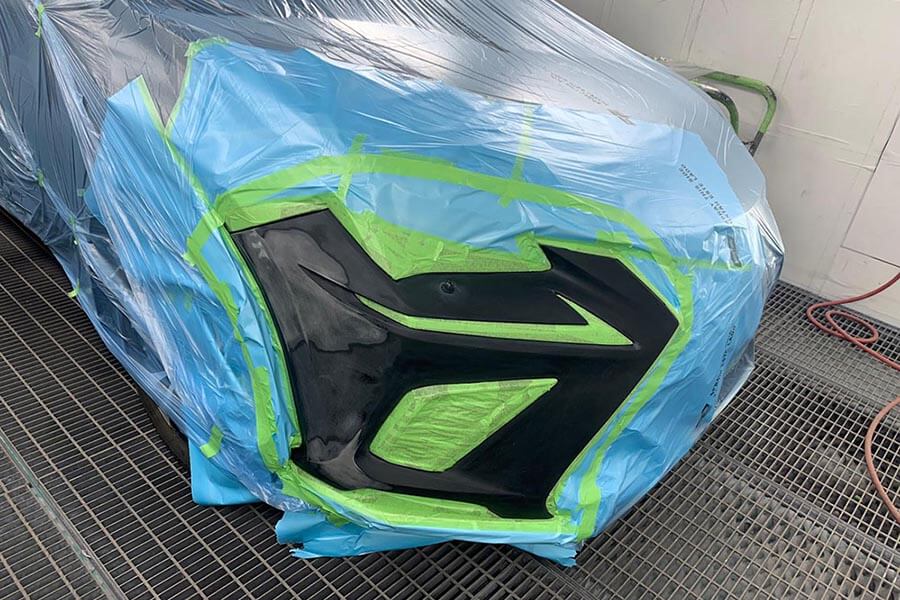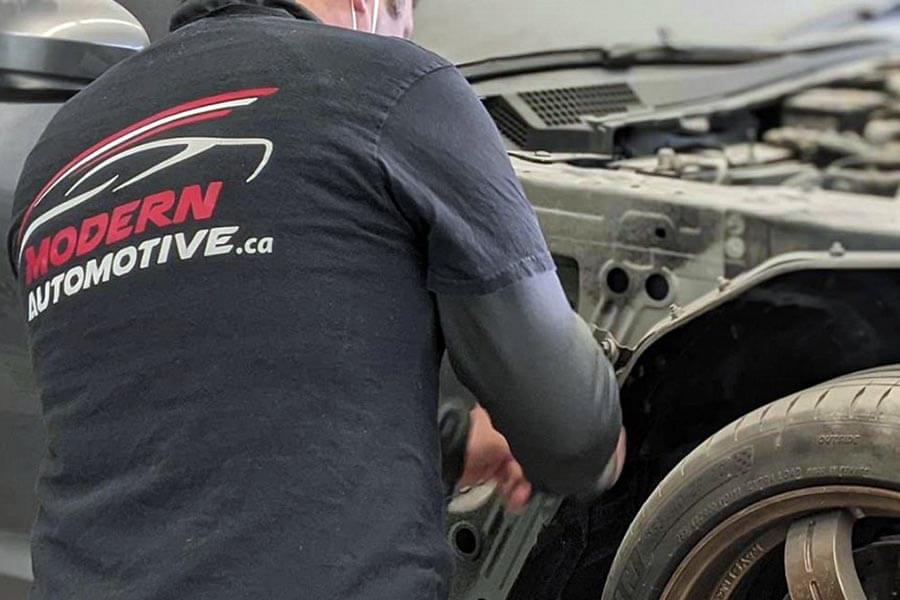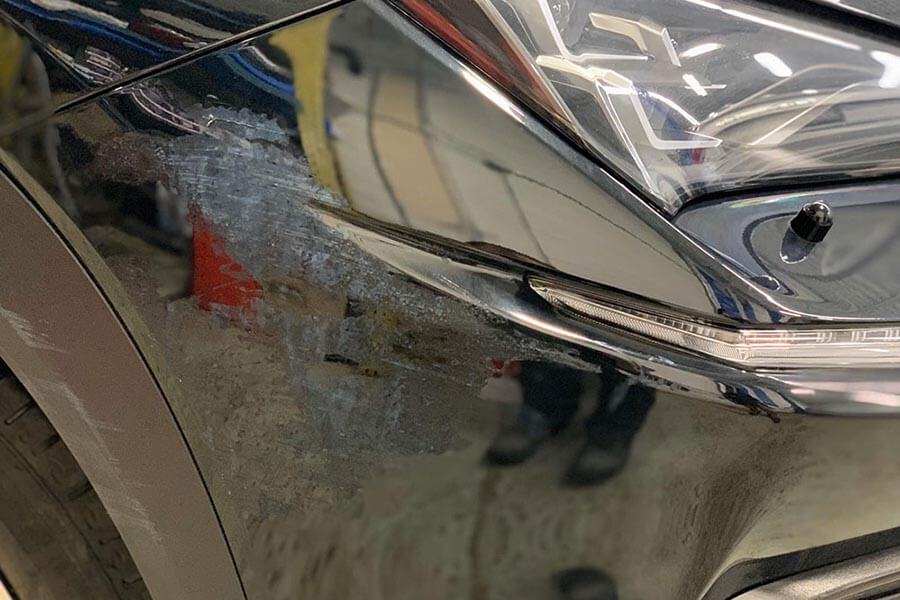 Everything You Need To Know about Collision, Car Paint & Auto Body Repair in Vaughan & GTA
Common Auto Body Repairs & Cost in Vaughan
An accident - your car has been in a pile-up or just dented at the mall. And your need for collision repair in Vaughan has never been more acute. The question becomes: whom do you trust? The answer is Modern Automotive, that's who. We have been specializing in auto body repairs, auto glass replacement, and installation and we provide an excellent solution when repairing your car, paintless dent repair (PDR). Our shop has many experienced hands that are experts in their specific areas of auto body repair, and through the extensive experience they bring to the table they can work on any make or model of car, truck or SUV that may need tender loving care after a collision. Your collision repair in Vaughan is assured when bringing your vehicle in for the repair you need to make it a safe and reliable vehicle again.
Your car, in some respects, is your identity. Your choice of the vehicle reflects who you are and how you approach important items in your life. You may be driving an economy car, a large SUV or a family van to transport the brood to and from all the activities they are involved in. Developing a sentimental attachment to your vehicle makes sense, you spend a good deal of time in it and it produces memories for a family on a trip that will have you waxing nostalgically when your car is in for a collision repair in Vaughan. You can't live without your vehicle, and you will make sacrifices to get your 'baby' back in good condition. Let's not forget too, that having a reliable ride is a peace of mind issue, without the capacity of reliable transportation, you become a nervous wreck. A collision repair in Vaughan will put an end to the mental stress an unreliable vehicle will produce and you can count on Modern Automotive to repair your vehicle right the first time.
How much does a auto body repair cost in Vaughan?
At Modern Automotive, we use the PDR system for repairs and it can drastically reduce the costs of the work required to make your ride roadworthy. The savings come in the reduction of labour that is required to affect the repair or replacement of parts for the body or windshield of your car. Like all repairs or replacement work, the extent of the damage will drive the cost of repair/replacement; so bring your vehicle to us at Modern Automotive for a free estimate and consultation. We will work with your insurance company to take the headaches out of your auto body repair and will have your vehicle back to you in no time. Excellent OEM parts, great craftsmanship and the best customer service that comes from years of service in the business are three reasons why you should Modern Automotive for your collision work. To get a free estimate, call our shop, Modern Automotive, and make an appointment for your vehicle's diagnosis.
| | |
| --- | --- |
| ✓ Scratch Repair | $250 - $500 |
| ✓ Dent Repair | $200 - $800 |
| ✓ Bumper Repair | $500- $1700 |
| ✓ Car Paint Repair | $250 - $900 |
| ✓ Collision Repair | From $500 |
| ✓ FREE Estimate | Call (647) 370-9984 |
How would you tell to fix or replace a fender that is damaged?
Fender Replacement or Repair
You parked your car at the rink, the mall or the coffee shop and when came out, you noticed that you had a dent in the fender. At first blush, it didn't look so bad, but, upon closer examination, you have sustained damage. A collision repair in Vaughan is what you need to restore your car to safe operating vehicle. At the auto body shop, you learn that the dent is small enough to be repaired and you're off to the races. In another instance, you have a larger dent and that will demand that the fender be replaced as much for safety reasons as the aesthetic reasons. The fender works with the bumper to help absorb front-end impact shock when you are in an accident and without a fender that is in perfect condition you could be in danger of serious injury should an accident occur.
Many times when you are in an accident, the bumper and fender will sustain damage. Both are working together to mitigate the force of impact, but they work independently. To understand the role of both, know that your bumper is affixed to the front of your car – the fender, on the other hand, is affixed to the frame of your car. Both require different methods for repair or replacement and for a fender, you need the services of a qualified service tech to know when the bumper can be saved or needs to be scrapped. What it comes down to here is the severity of the damage that the fender has sustained – small dents or superficial damage can be repaired to the point that you wouldn't know that the fender had damage.
When you have a larger sized dent in your fender, you may need a replacement fender – structural damage may be lurking under the damaged area that could affect the frame and that is something to be avoided at all costs. But you won't know about the problems until you bring your car to the Modern Automotive collision repair centre for evaluation.
Should I Repair or Replace my Bumper?
Bumper Has Been Bumped & Requires Repair or Replacement
Your bumper is the first thing that will take impact during an accident if you are hit in the front or rear end. It helps deflect impact and works with the fenders to transfer the energy of the accident to the frame of the car. The plastic may be cracked or the bumper is out of alignment, and you think that it isn't worth a repair. Think again, the foam coating that helps support the bumper functions can be irredeemable, when that happens you must invest in a bumper repair and or bumper replacement if the damage is more than negligible.
Another senario is if you got into a fender bender at the mall or a parking lot and you have bumper damage – it may be a small thing really, and you are thinking that a repair isn't so important. But, think again, it is important for a number of reasons. A damaged bumper can the sign of more damage that lies just under the surface – locating it and correcting any problem that you don't see prevents future problems. You have a foam-like substance under your bumper that can be rendered useless when pushed in – the foam substance is a shock absorber per se for a low impact crash. A car with a damaged bumper will cause the value of your car to erode and that is the last thing you want for your car – a small investment in the car can reap a good financial return when you.
Can you straighten a car frame?
Frame is Misaligned & Requires Straightening and Repair
Driving in traffic can be like running with the bulls in Spain, its hectic, can be chaotic, and a competition for lanes when an exit needs to be made. When driving in traffic, accidents happen, and you could be the victim of someone who collides with you and door is dented and possible frame damage may be lurking. A collision repair in Vaughan is the fastest way to determine frame damage and whether you need your frame straightened. Even a slightly bent frame can be dangerous and cause handling problems at low speeds and worse at high speeds – a collision repair will prevent any problems like those from occurring.
The most important part of your car, truck or SUV is something you never have seen, but your life depends on, the frame of your car. Without a solid frame to ride on, you are tempting fate in a bad way – that is why you need your frame to be straight. If you have been in an accident, one of the first things our collision repair shop will do is look at the frame to make sure no damage has occurred – your unibody frame is what holds the car together. The work to get your frame repaired or straightened is very meticulous and not everyone has the expertise or equipment to do it right.
At Modern Automotive we have the latest equipment to bring your ride back to the glory it once enjoyed before the accident. Driving with frame damage puts your occupants and other cars on the road in peril and it has never been more important to have the frame checked after any type of collision. Frame repair and straightening is a specialty service that we at Modern Automotive offer, and we have produced excellent results for our customers.
How do you fix damaged paint on a car?
Car Paint Repair and How It Works
Modern Automotive uses OEM waterborne paint technology in all the auto body repair and car paint services. We guarantee a seamless colour match for all vehicle models and makes. Simply bring your vehicle in to Modern Automotive, and we will give you a free estimate that breaks down all the services you may need. Our skilled auto body repair technicians will get rid of any scratches or to prepare the surface for the best possible finish. Then, we further prepare the surface of your vehicle to hold the new paint tightly, without any undesired cracks or peels. The next step is to seal the vehicle over top of the old paint to ensure that it will not interfere with the new paint job. Next, we paint with our waterborne paint technology. Finally, we gloss the surface to ensure a seamless paint colour match.
Do you provide Certificate of Salvage Repair?
Salvage Repair and Certificate
When a vehicle registered in Ontario it has to pass a safety inspection to determine if it is road worthy. In many cases, a vehicle will pass the safety check and the owner will be able to register the automobile and put license plates on it. But in some cases, vehicles that have been in accidents can be repaired and registered. In other cases, the vehicle can be 'branded' as 'salvage' – meaning that is can be repaired or rebuilt. If it passes the structural check that is part of the overall safety check, it can be certified and re-branded as 'rebuilt'.
An insurance company will determine if an automobile is a write-off based on the cost to repair the automobile balanced by the work of the auto when the repair is complete. At that stage, the car is branded as 'salvage' it can't be registered until it clears the safety check, and you receive a safety certificate from a licensed shop. At Modern Automotive we can repair your totaled auto to where it was.
Do I have to pay a deductible?
The amount of deductible that you pay is determined by your insurance policy. The deductible can vary from policy to policy and is set by the individual company. The deductible will be included in your insurance coverage. You can reference your insurance policy to see whether or not a deductible has been previously assigned to you, however if there is any uncertainty, please contact an agent from your insurance company.
Who do I pay my deductible to?
At Modern Automotive, you will pay us your deductible when you pick up your vehicle.
My insurance company wants to send me to a shop of their choice. Do I have to go to the one they choose?
No, it's your right to choose which repair shop you want to have your vehicle repaired at. We will work with you and your insurance to ensure that your vehicle is repaired promptly to the OEM standards.
Can you match my vehicle's paint colour?
With state-of-the-art computerized paint mixing technology, we can provide you with the highest quality paint job, restoring your vehicle to its original factory finish.
Is it a total loss if my vehicle's frame is damaged?
No, it is not a total loss. A car is totaled by an insurance company when the cost of repairing it exceeds the total value, as determined by the insurance company, of your vehicle. We use the most up-to-date equipment to make sure your car gets back to perfect condition.
How long will it take for my vehicle to be repaired?
The team at Modern Automotive will give you an estimate of the time it will take to complete the repairs to your vehicle. There are circumstances which can delay your project, from special order or backordered parts, to hidden damage that will need to be appraised and approved.
Do you offer a drop off service once my vehicle has been dropped off?
Of course! We happily offer a service to drop you off at home after you drop off your vehicle. We strive for each customer's visit to be a positive, productive experience.
Do I need more than one estimate?
No. We use exact specifications and data to calculate your vehicle's damage. Most reputable, licensed shops follow a standardized process when estimating the cost of repairs.
Is it possible for me to rent a car?
Before you decide to drive a rental car, you should check your insurance policy. Your insurance company will only provide a rental car if you have that option on your policy or if you are the claimant. You can check to see if your insurance covers such a service and find out what your limitations (if any) are when dealing with your insurance company.
Will I be notified when my car is ready?
Here at Modern Automotive, we'll keep you informed of our progress throughout the entire repair process. Feel free to call or email us during the repair process if you have questions or concerns.
What are betterment charges?
When parts wear out and need replacement, they may be subject to betterment charges when they are replaced during the repair process. Parts such as tires, batteries, or suspension parts may require betterment charges. These betterment charges are determined by your insurance company based on the actual condition of your vehicle. There are also mileage considerations.
Can my car be washed after it's been painted?
For best results, wash your vehicle by hand using a soft cloth or sponge. Always use clean, fresh water and wash your vehicle in the shade. Avoid commercial car washes, as the stiff brushes or sponges can damage the finish and leave marks on the surface.
Servicing Customers From All Across the GTA
Read our Reviews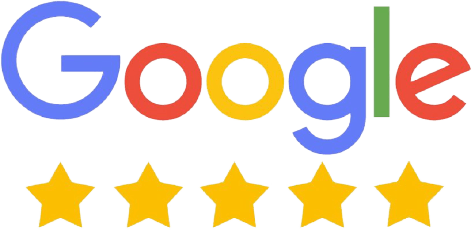 I banged up my car pretty badly. It was a 2021 Dodge Ram 1500. One of my friends recommended me this place, and from my personal experience it has been one of the best customer service as well the repair job done was phenomenal. When I saw my car honestly didn't think it was repairable. The results speak for themselves it looks brand new.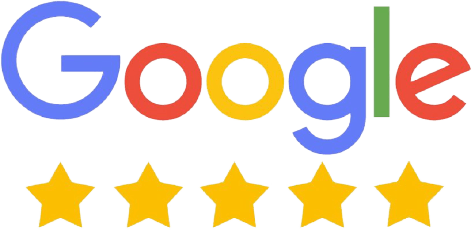 Amazing customer service by Max and his team at Modern Automotive. He have honest and reasonable prices and very professional and helpful. Not only did he do a great job fixing my car, he also detailed it leaving it looking brand new! I would recommend this shop and will be going back to them for future repairs and am very happy with their work.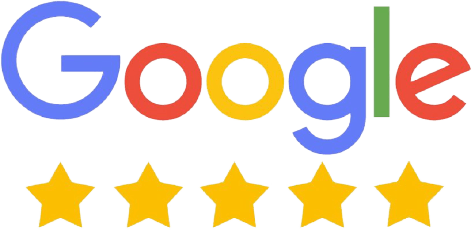 I found Modern Automotive on Google so I figured it would be helpful to post a review about them. I am fairly new to the area and I needed to find a place close to home to get some issues resolved in my car. I came here and was pleased at how clean and professional looking the front desk and waiting area was. That's something that not many people are used to when visiting a mechanical shop.
Communication was great as I was clearly told exactly what needed to be done and was quoted honestly which was included in an emailed invoice. They were able to fix my car very efficiently and brought it back to normal at a great cost.
I definitely recommend this shop and would come here again. Thank you team!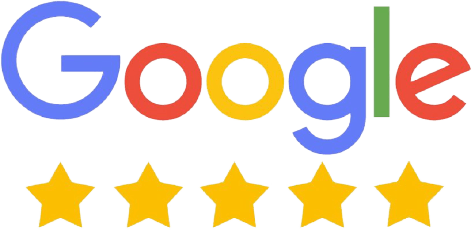 I brought my vehicle to Modern automotive after a concrete truck dumped their load onto my vehicle on the highway. The staff at modern automotive took my car in, evaluated it and repaired it. They were excellent. I got my car back a few days ago, they had repaired the damage, replaced my windshield and they even detailed my car, which I was not expecting. I would recommend this shop to anyone. They were professional, timely, they went above and beyond. I will be going back to them for future repairs!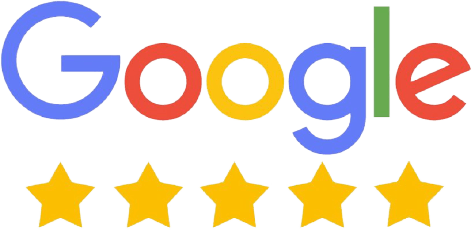 I cannot stress enough how amazing max and his team are!!! They took care of me from start to finish and they also have the best labour rates I have seen, the quality of their work is top notch and the service is unbeatable! Do yourself a favour and get your cars fixed here instead of dealerships that just want to steal your money!!!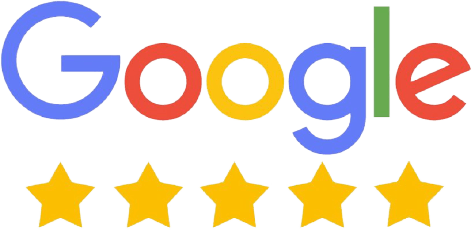 By far the best and friendly place. I have been searching for a very honest and service oriented place and found it. Both max and Chris the technician did an amazing job that many others couldn't..... Not only did they over perform but they explain it to you as the job progresses. No need to go any where else . Great job guys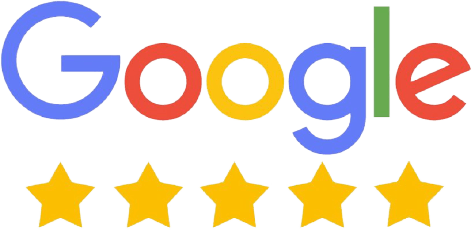 I was referred to this place by a friend. I am so impressed by everything and have decided that Max will be my GO TO guy for all our family car issues. His prices were reasonable, his work is great and everything was completed on time. Finding a trustworthy repair shop has been challenging. THANK GOD we found him. He saved us $1500!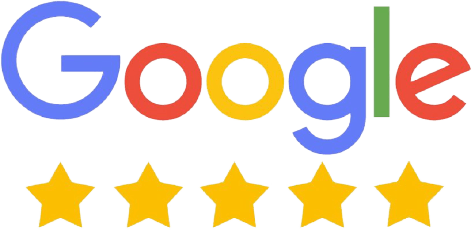 I went here for my alignment based on the review of the dude with the rx-7. I had a modified suspension with camber plates, M suspension arms and new dampers n springs on all 4 corners. The tech got me sorted on the first try with a custom alignment. I really appreciated how the tech took care of the rusty bolts I had, yup torched and cooled it before locking in the alignment. The owner is cool guy as well. Great family owned business. They even have a paint booth, will give that a try in the future.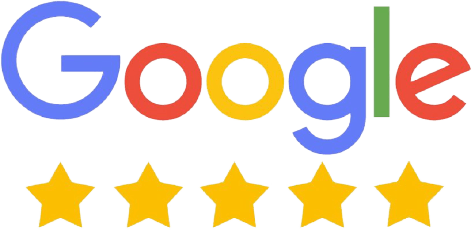 Max and the team at Modern Auto took care of me for a very bad alignment issue. Not only did they move the subframe, to get it perfect. THEY ACTUALLY GOT IT PERFECT. the dealer alignments were always off, every time. The attention to detail I am very thankful for. I will also be returning for the scratch on my bumper that we discussed!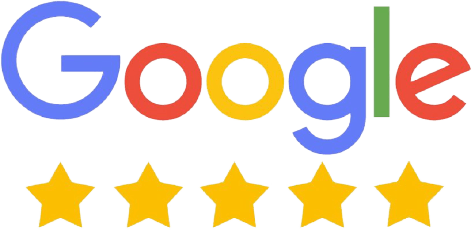 Modern Automotive was highly recommended by my girlfriend. My check engine light came on, and Maxim took the car on the spot and had it fixed by the next morning. Great service, and very reasonable prices. Highly recommend!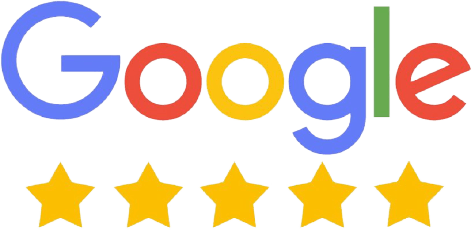 A friend recommended me to Modern Automotive. I needed a front bumper repaired and painted. They did an amazing job and matched the paint perfectly, which is very difficult to do with a silver metallic paint. The whole process was quick and smooth. I would highly recommend them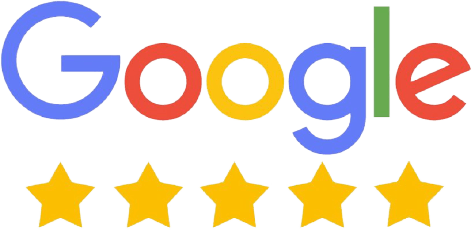 Excellent workmanship and value for the money!! Max is excellent at what he does. I've had work done on all of my vehicles over many years. Max is simply the best. He pays attention to detail and does all of his work professionally and accurately. You won't find any better. If you value the appearance of your vehicle Max is the man. I wouldn't trust anyone else with my Audi and Lexus.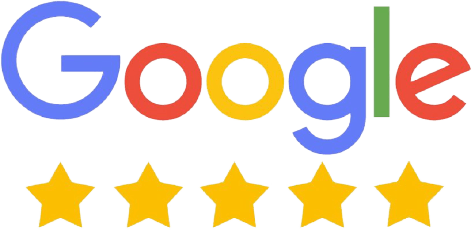 Max and his team are the best! Very fast and efficient service. I only go to this shop because they really do a spectacular job and he always makes sure to get the job done on time aswell! There is a reason they have so many positive reviews I will forever be a customer of his.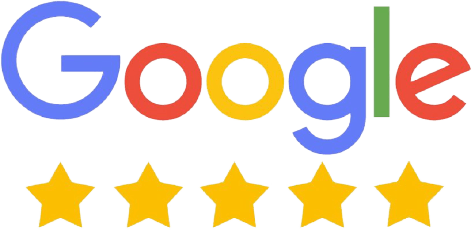 I came in with a damaged bumper on my 2020 Chev Silverado , the staff at Modern did an amazing and professional job evaluating the damage and told me to drop off the truck the following day and that it will only take 2 days to repair . Came in to pick up the truck two days later and it looked fantastic! Couldn't be more happier with the work ! I highly recommend this shop for any major or small auto body repairs Thanks guys!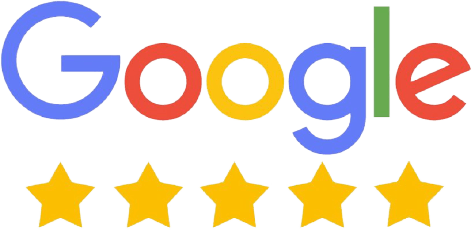 I found this shop via Google search on paintless dent repair. Many other shops that looked at my dent didn't even want to attempt the work because it was difficult to repair.
I visited Max and he also said it was in a challenging area of the car to repair and didn't want to take on a job where he would disappoint. I asked him if he can attempt it and do his best job as I wanted to avoid an expensive repaint on a low mileage sports car that was like new.
Max not only took on the job but he delivered unbelievable results. It shows the passion of a craftsman that values perfection and putting in the work to do amazing job.
I found Max to be very honest, striaght forward and trustworthy.
People, this is how you earn repeat customers and build a growing happy customer base. Honest, good work and price fairly.
I will go back for many other services.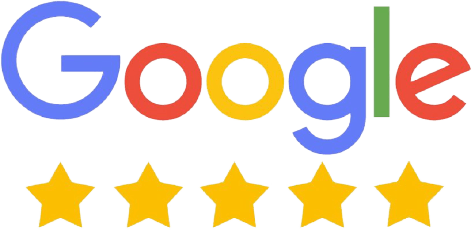 Out of all the shops I've been to in the last few years this is the body shop I am most and 100% confident in. And that is due to the customer service, trust, and reliability the people here provide. Regardless of the issue with your car; mine was a hit and run incident where I got a dent and deep scratch; Max(man in charge) will swifty take care of your needs and worries at a good price; and when I say good price I mean a price that is much more affordable than what other body shops are offering....another reason why I went to this shop over others is because of their fast replies to my emails and calls. They did not miss one communication. Whereas other shops wouldn't even offer me a quote on the damage unless I brought my car in person or they where asking for a ridiculously high price.....to add Max treated me with respect and was very kind and saved me a lot of money and stress and really helped me out. I appreciate it Max!!!
Laslty the repair work on my car was amazing....it looked like it never even happened. Awesome!!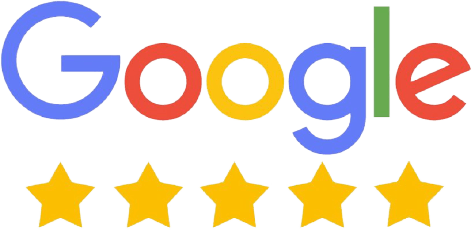 One of the best places in GTA. The owner Max, is very knowledgeable and always makes sure you leave happy from there. Highly recommended.
P.s. I was surprised that they do any vehicle. I came in with 3500 Ram for alignment and tires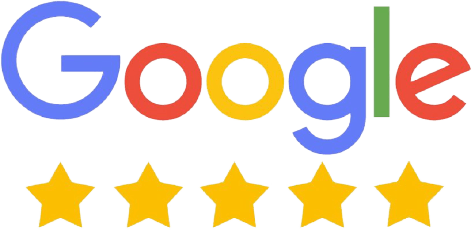 This was the latest of several times that I've entrusted a car to Maxim and his crew. This time it was a bumper replacement. Maxim acquired a part at a good price, then installed it quickly. I like that Maxim is very open about the components of the bill - the cost of the parts, the cost of installation. I've never been surprised, and I've always been happy with the quality of the work and timeliness.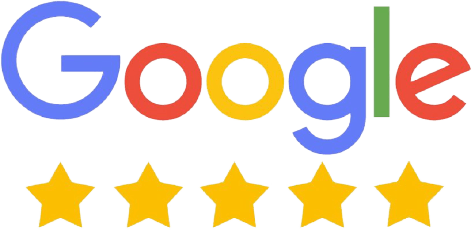 Had such a good experience with these guys both times I was there. They were able to fix my boost leak and ended up charging me less than they quoted. And they took their time to give me a perfect alignment double checking everything, even when it was past their closing time. They're very knowledgeable and careful, wouldn't take my car anywhere else.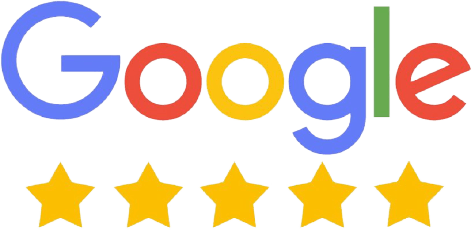 Best wheel alignment shop in this area! Max has a state of the art Hunter wheel alignment machine and they set your car not just "within spec" (which most places I've found do) but will tweak the settings to an optimal setting. As an auto enthusiast, I'm very particular about how I want my wheel alignments set and most places I've used in the Thornhill area have been hit and miss, including the new car dealers. I noticed that most of the guys working here are car buffs so they understand the OCD nature of the " auto enthusiast" and perform their work accordingly, while charging normal shop rates. Thanks Max!
Understanding Your Rights Page
What You Need To Know When It Comes to Certified Shops and Insurance
When you try to choose a repair shop that is not on your insurance company's "list" they will commonly say things to you to convince you to use their Direct Repair Programs. Some of these phrases include:
-"You will have to pay for your car rental if you proceed with using that shop for your repair."
This is completely untrue. A few insurance companies will try to convince you to pay for your car rental out of pocket and then reimburse you. This is very misleading. It might sound like a good deal, but it isn't. Most companies have direct bill agreements with rental companies; however, there are some that do not disclose this to consumers.
-"That shop is not on our list of repair shops so we are not able to guarantee the repairs."
The insurance company has nothing to do with the warranty, as they are not the ones who are repairing your vehicle. What they are not telling you is that if you decide to change your insurance provider, any warranties related to the repair will be voided. Most reputable auto body shops will offer lifetime warranty for collision repairs. At Modern Automotive we back all our repairs with a lifetime warranty for your piece of mind. Our written warranty stays with you as long as you own a vehicle.
- "If you use that shop, your claim will take longer to settle."
This very rarely ever happens. Sometimes they respond slower and do not pay as fast as they pay their suggested shops, but that is generally the only thing that takes longer. Don't compromise your safety and your loved ones' safety by letting them manipulate you into using their shop. Remember, we are working for our client, whereas the shop they try to send you to is working for the insurance company. We do the best for you and your investment. We repair cars to the OEM standard with only original parts from the manufacturer.
DRP shops repair your vehicle to "insurance standards" instead of the OEM standards. Here are some examples of what DRP shops do when repairing vehicles:
Use aftermarket parts
Used parts from crashed cars and salvage cars
Repairing a part that should instead be replaced
Gluing parts that need to be replaced.
-"If you use that shop, we won't be able to get an Appraiser out for several days. But if you take it to our shop, we can have someone check it out right away."
This is a common tactic used by insurance companies to make you choose their shop. This claim is completely false. Insurance companies are required to provide their insureds with fast, efficient response times. This is why most insurance companies are required to send out an Appraiser within 24-48 hours.
These are only a few examples of the phrases insurance companies use to manipulate you into using their DRPs. You must always remember that it is your vehicle and your money, so you always get the final decision on where you bring your vehicle for repair.
Things You Need To Know:
Always choose the repair shop that will be repairing your vehicle very carefully. The safety of your vehicle depends on the quality of the work performed. Always make sure the shop you bring it to is certified.
You will never need more than one estimate. Only one estimate is all you need from your repair shop to determine the price of the damage.
Legally, you are allowed to have your vehicle towed to and repaired at any collision repair shop you choose.
Check your insurance policy and call your insurance agent to find out if they cover car rentals.
Always ensure that your insurance company pays for all of the covered repairs.
Don't be afraid to ask as many questions as you need to until you are comfortable with the body shop you have chosen.
Always remember that you have the right to choose where your vehicle goes! You absolutely do not have to do what they say. Do not let your insurance company manipulate you into going somewhere you don't want to bring your vehicle!
Estimate Pricing
As we are a certified and reputable repair shop, our estimates can be higher than some of our competitors. So, the answer to the question "why are your estimates higher" is quite simple:
When you do business with us, you can be assured that your vehicle is being repaired properly and with original parts . We do not cut corners to maximize profits by using cheap replacement parts or less comprehensive repair techniques. The price difference is nominal compared to the value of having it done right the first time.
The repair and maintenance of your vehicle is entrusted to our company, and we take our responsibility seriously. We follow all the manufacturer's guidelines regarding safety and quality when repairing your vehicle. We always and only use OEM parts on your vehicle, so you can be assured that the quality of your vehicle will be second to none.
Important Information To Remember:
Your car is one of your biggest investments, so make sure you take perfect care of it by having it repaired professionally at a reputable shop.
Never drive a vehicle that has been damaged, it can be dangerous.
You do NOT need to obtain more than one estimate
By law, you have the right to choose any shop that you want to have your vehicle repaired at.
Choose a shop that uses OEM parts and has certified technicians.
Ask if the shop offers warranty on repairs.
We work with all major insurance companies including, but not limited to:
Allstate Insurance Company of Ontario
Aviva Insurance Company of Canada
AXA General Insurance
Belair Insurance Company (Belair Direct)
CAA Insurance Company
Certas Home and Auto Insurance Company
Chubb Insurance Company of Canada
Coachman Insurance Company
Cooperators General Insurance Company
CUMIS General Insurance Company
The Dominion of Canada General Insurance Company
Echelon General Insurance Company
Elite Insurance Company (Aviva Elite)
Federation Insurance Company of Canada
Gore Mutual Insurance Company
The Guarantee Company of North America
Intact Insurance Company
Jevco Insurance Company
Liberty Mutual Insurance Company
Lombard Insurance Company
The Nordic Insurance Company of Canada
North Waterloo Farmers Mutual Insurance Company
Novex Insurance Company (Intact)
Pafco Insurance Company
Pembridge Insurance Company
The Personal Insurance Company
Pilot Insurance Company (Aviva)
Premium Insurance Company
RBC General Insurance Company
Royal & Sun Alliance Insurance Company of Canada
Scottish & York Insurance Co Limited
State Farm Fire and Casualty Company
TD General Insurance Company
Traders General Insurance Company
The Wawanesa Mutual Insurance Company
Western Assurance
York Fire & Casualty Insurance Company
Zenith Insurance Company
Zurich Insurance Company