How Auto Body Repair Shops Fix Car Dents
Posted in AUTO BODY, on November 09, 2020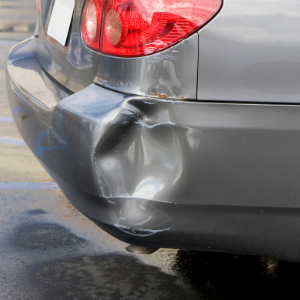 Have you ever taken your car to an auto body repair shop and wondered how it came back flawless and as good as new? An expert car dent repair specialist can restore your vehicle to its pre-collision condition but, do you know how they actually fix it? Well, we're going to break it down for you in this blog!
Repair Assessment
When your car is first brought into the auto body repair shop, the technicians clean the dent for a thorough diagnosis to assess the extent of the damage. If the dent is small and the paint is undamaged, you can opt for PDR(Paintless Dent Removal). Most dings and small dents can be repaired quickly and fast with state-of-the-art PDR techniques that maintain the original paint of your vehicle. Sadly, most big dents require conventional car dent repair techniques. An experienced technician will then figure out how badly the dent is kinked, and whether it's economical to repair or replace the part. If dent repair is feasible, then the technician may use several specialized tools & techniques to pull out the dent.
Pulling Out the Dent
Hammer & Dolly: A rectangular metal piece or 'dolly' is used as an anvil against your car's metal to support the hammering. An expert technician will gently hammer out the dent till the car's body is smooth.
Dent Puller: This is a big suction cup that sucks up the dented portion of the vehicle.
Stud Welder & Pliers: An auto body repair technician can also weld tiny studs into your car dent. He then uses special stud pullers or pliers to pull the studs, and consequently, your dent upwards. Pliers can also be used to pull up and round off corners. Voila! The dent is gone!
Body Fillers: Small scratches and dents can also be filled-up with body fillers.
Finishing Touches
Next, the technician restores the even surface of the body using a filler and hardener. Sanding the dented area will smoothen the surface and prepare it for painting. A good auto body repair shop will use cutting-edge computerized paint matching to custom mix the paint for your car. This ensures that the colour is a perfect match with your vehicle's existing paint job.
Hiring a reputable auto body repair shop to restore your car dent is your best bet to keep your car in top shape.
Dented Your Car? Modern Automotive Can Fix It For You!
With more than 20 years of auto body and car dent repair experience, we have the knowledge, training and tools to fix all makes and models. From major auto body and mechanical repairs to classy cosmetic issues, Modern Automotive is your clear choice for unparalleled car dent repair solutions. You can count on our talented team of bodywork technicians to restore your ride to its original glory! Exceptional pricing, premium workmanship and a rapid turnaround make us the front runners in auto body repair in the entire GTA including Vaughan, Richmondhill and more!
Dial 905-660-6100 for a free car dent repair estimate or visit www.modernautomotive.ca for more information on top-notch auto body repair!