5 Things You Might Not Know About Collision Repair
Posted in AUTO BODY, on December 14, 2020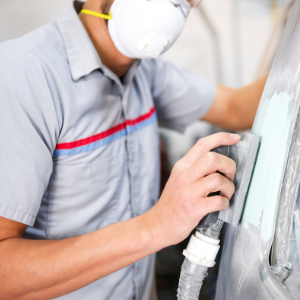 Most of us don't give a thought to collision repair until we need it. However, there are a lot of myths and misconceptions surrounding collisions and auto body repair. The team at Modern Automotive has enlisted five things you may not (but should!) know about collision and car dent repair.
1. The Damage Could be Worse
While the outer body damage is what's most visible, the collision impact could damage the frame, body panels, drivetrain and interiors. Even a minor collision can damage the suspension or disturb the wheel alignment. A simple photo estimate is often not enough for an accurate damage estimate, so one must enlist the help of an experienced auto body repair shop to ascertain hidden damage.
2. Auto Body Repair Costs Can Vary
Your car dent repair estimates can vary according to the skills and experience of the appraiser. An experienced technician can assess almost all the damage to provide an estimate close to the actual repair cost. An unskilled appraiser might not be able to estimate hidden damage costs and provide an estimate that will not cover the actual repair bill. Thus, get an estimate from a reputable auto body repair shop with experienced and skilled technicians.
3. You Can Choose Who Fixes Your Vehicle
Contrary to what you might have heard, you don't have to choose the auto body repair shop recommended by your insurance company. While recommended auto body shops do make work easier, you have the right to select any repair shop that you trust. Remember, it is the auto body repair shop that provides the warranty on workmanship and not the insurer.
4. Determining Total Loss
Your car may be considered as a 'total loss' by the insurance company even though the damage seems minor. A vehicle is considered a total loss when the cost of repairs exceeds its estimated value. Car repair can be expensive; older vehicles may meet the totalled criteria even though the damage is not extensive as it may have a lower resale and high repair cost.
5. Quality Repairs Can Restore Your Car
Choosing a trustworthy and skilled auto body repair technician and shop will ensure that your car is restored to its former glory. A good body shop will have certified technicians trained to restore your car to its original specifications. With the right auto body and car dent repair, you can enjoy pre-collision functionality, appearance and safety.
Auto Body Repairs with Modern Automotive
Hope the above information has given you the confidence to go ahead with that auto body repair you require! If you have further queries, just get in touch with the pros at Modern Automotive for all your auto body and car dent repair needs. Enjoy stress-free repairs at our full-service collision repair center with top-tier licenced and trained auto body repair specialists. From minor repairs to major bodywork, we've been providing premium auto repair solutions across the GTA for more than 20 years. Don't worry, we're there to guide you every step of the repair process. Dial 647.370.9984 today to schedule an appointment or visit www.modernautomotive.ca for more information on our services!