AUTO BODY SHOP & MECHANIC CONCORD
The reliable team of experienced car mechanics at Modern Automotive is proud to serve car owners in Concord with reliable and efficient auto repairs. With over twenty years of experience under our belt, we're one of Concord's most trusted auto repair mechanics who specialize in auto body repairs, collision repairs, scratch and dent repair, glass replacement, frame straightening and fender repair, and custom painting. Our team works with any car brand or model, and we can fix any type of damage to your car. When you trust our team with your vehicle, you can be sure you're leaving it in good hands.
COLLISION REPAIR CONCORD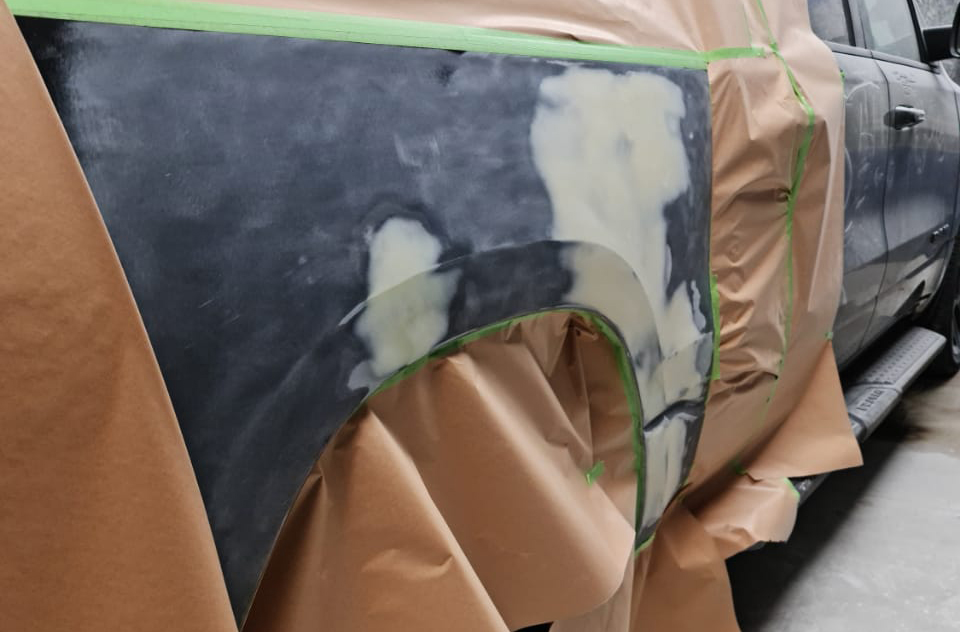 With our vast experience and advanced equipment, we have become one of Concord's most reliable and trusted auto mechanic shop. We specialize in a wide variety of services that range from repairs, inspection maintenance and everything else in between. Customer satisfaction is our top priority, which is why we delifer efficient, fast and affordable auto repairs, and we back all our work with a lifetime warranty. We also work with all major insurance companies for any collision repair, no matter what the damage. Our team specializes in:
Brake pad repair
Auto body, collision and paintless dent repair, scratch and dent repair
Lease return program and the rebuilt title certificate, tire balance and wheel alignment
Glass and windshield repair
Tire balance, wheel alignment and mechanical repairs
Heating and A/C repair
Scratch, dent and hail damage repair
And more
WHY CHOOSE US?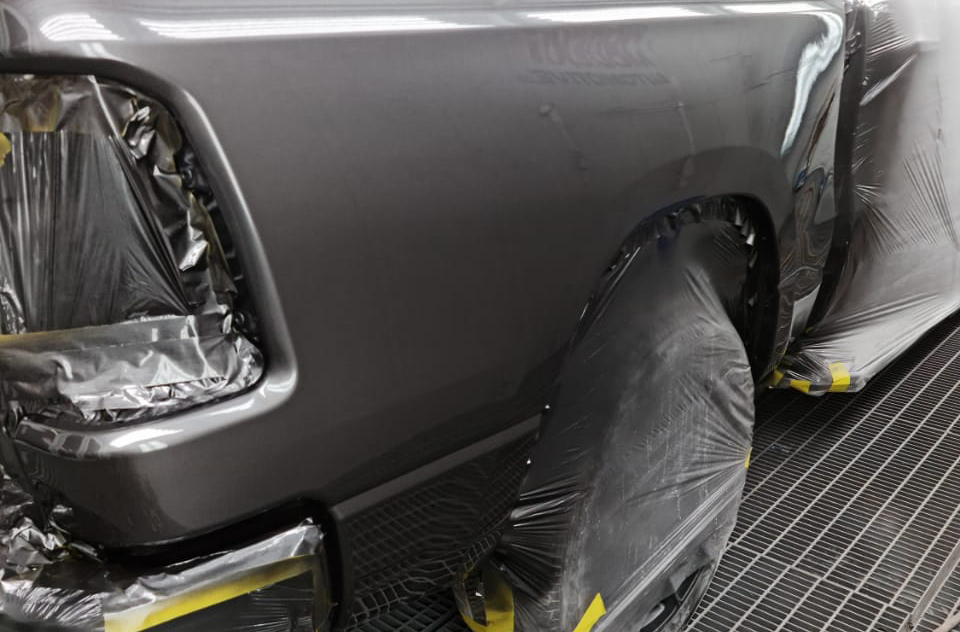 If you're looking for a complete auto repair shop in Concord that can fix any major or minor issue on your vehicle, we're the team to trust. We provide:
Free estimates - Our team believes in full transparency and fair pricing. That's why we offer free estimates for all vehicle repairs.
Lifetime warranty - For your peace of mind, we back all of our work with a lifetime warranty.
Everything in one place - Our advanced, modern facility ensures that we have the right equipment for all repairs.
Trained electricians - We have experienced auto-electricians on our team, and they have the expertise and the knowledge to maintain and repair wiring systems, lighting systems, and any other motor vehicle component.
Full service auto body shop and mechanic - Our experience spans across all vehicle brands, and we work with all auto types.
From minor scratches to collision repair, we do it all! No matter what the damage, you can trust our team to fully repair your car. Give us a call today at (647) 370-9984.
WHAT WE DO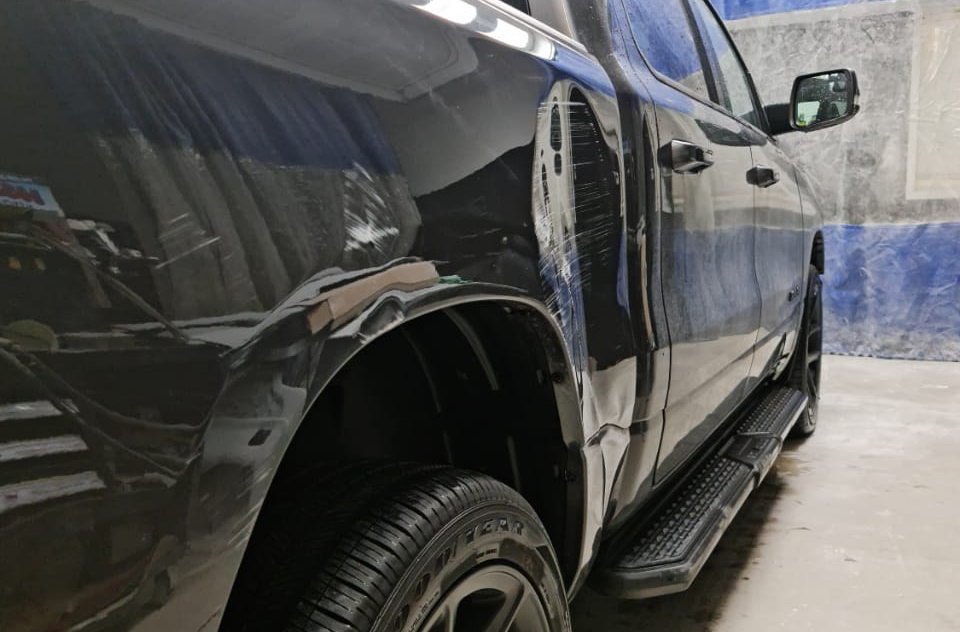 From scratches and dents to salvage repair, our experts can fix any car in Concord. We specialize in a wide range of auto repair services, including:
Fender replacement - If your fender has suffered damage from a collision or any other reason, you can be confident that our experts will fix it in no time.
Frame straightening and repair - We offer frame repairs that will make your car look like you just drove it out of the dealership.
Glass replacement - We fully repair any glass damage and we're the experts to trust when you need windshield replacement.
Paint repair - We use OEM waterborne paint technology in all paint repairs, and you can be sure we're using only the highest quality equipment for all our repairs.
Salvage repair and certificate - We also offer salvage certificate and rebuild vehicles to make them look like they're brand new!
Bumper repair or replacement - We'll repair any bumper damage and inspect your car to make sure that there are no underlying problems.

WE SERVICE ALL AUTO BRANDS
We're here to help. Whether you've had an accident or you're in need of urgent auto repairs, we've got you covered. Our team will work with your insurance to perform all the necessary inspections, maintenance and repairs to get you back out on the road safely. Our expertise and experience spans across the entire automotive industry, and we work with all car brands, including:
TRUSTED AUTO MECHANIC
Our state-of-the-art, modern auto body shop in Vaughan offer the latest equipment that can provide you with efficient and reliable auto repairs. With advanced tools such as the Hunter Wheel Alignment, Down Draft Spray booth and Laser Frame Straightening you can trust that you're leaving your four-wheel pet in good hands. We are committed to providing our clients with the best possible service. Get in touch with us today at: (647) 370-9984
FULL SERVICE AUTO BODY REPAIR CONCORD
At Modern Automotive, our experts treat every car as if it were our own. Our team is highly professional, and you can rest assured you're leaving your car in good hands. As a full service auto body shop, we can take care of any issue on your car, from simple scratches to extensive mechanical and auto body repairs.
Vehicle Inspection
Steering and Suspension
Tires
Fluid Levels
Heating & Air Conditioning
Exhaust
Transmission inspection
Belts & Hoses
Full Service Repair
Under Your Car
Exhaust and Emissions
Steering and Front-End
Suspension
Final Drive
Under Your Hood
Transmission
Fuel System
Electrical
Engine
Air Conditioning
Heating and Cooling
Scheduled Maintenance
Fluid Exchanges
Engine Oil (Lube-Oil-Filter)
Brake Fluid
Transmission Fluid
Engine Coolant
Power Steering Fluid
Filter Replacements
Cabin Air
Engine Air
Engine Oil and Transmission
Other
Fuel Injection Service
Brake System Service
---
---
Looking for Auto Body Shop Concord repair?
Schedule a Service Appointment at MODERN AUTOMOTIVE