Paintless Dent Repair Vaughan & the GTA
With paintless dent repair (PDR), you can get rid of minor dents on your vehicle's body quickly and efficiently. Avoid paying for repainting- as long as the coat of paint on your vehicle is intact, we can fix your aluminum or steel vehicle body fast.
We work directly with the insurance providers to ensure you receive a hassle-free paintless dent repair and restoration experience. Let's restore your car to the condition it was in when you bought it. Bring your car to us for the repair you need, guaranteed with our Lifetime Warranty.

The Benefits of Paintless Car Dent Repair

In many cases, vehicle damage does not require extensive auto body repair PDR offers an alternative that is both time-saving and cost-saving. It takes skill, precision, and experience to successfully remove vehicle damage. That's why it's so important to work with reputable auto body specialists, that can deliver results. We are your local paintless dent repair shop trusted by car owners across Vaughan, Toronto, and the GTA! Our licensed paintless car dent repair shop can do all the important restoration your car needs.
At Modern Automotive, our facility is state-of-the-art. Our team of technicians are factory-trained and licensed, offering everything from car dent repair to full collision repair service. All of our work is warrantied and approved by the major insurance companies. The process involved in paintless dent repair allows quicker and often more effective repairs, at a fraction of the cost.
Significant savings - PDR is cost-effective because there is no need for body filler, sanding, or repainting.
Great convenience - Depending on the scope of the damage, PDR can often be completed in a few hours.
Value retention - Vehicles with their original paint job are typically worth more when it's time to resell.
Colour matching - With PDR, there is no need to paint or colour match, and no chance of mismatching.
Certified Paintless Dent & Hail Damage Repair

With some types of damage, like dents from hail, you may not be able to tell that your car has been affected without very close inspection. Hail damage is typically superficial and can be fixed using by using specialized tools to push the dents back out, so they are flush with the body of your vehicle. Once this is done, special materials are applied to the area that will prevent it from getting dented again.
If you're considering paintless dent repair for hail damage or other types of dents on your vehicle, make sure that you find a qualified technician, such as MODERN AUTOMOTIVE. Many untrained technicians do not have the proper training needed in order to perform this type of work safely and effectively. We on the other hand will provide warranties on our services while using qualified technicians, so stick with us for a guaranteed fix! Our workers are properly trained in all aspects of their profession and have experience working with a huge variety of car brands and models.
If you need hail damage or other types of dents repaired on your vehicle, then contact us today to get an accurate estimate and find out if paintless dent repair is right for you. Modern Automotive and our paintless dent repair services will take care of all your auto repair needs.
Superior service - Your car is in the hands of certified and experienced auto body experts.
Free estimates - Fully straightforward at all times. We're proud of our honest and fair service.
Quality comes first - The parts we use, the service we provide, everything adheres to our high standards.
With over 20 years of experience under our belts, we are here to repair any car body damage.
Wide range of services, including full collision repair, paint repair, dent repair, car body repair, glass and windshield repairs and so much more!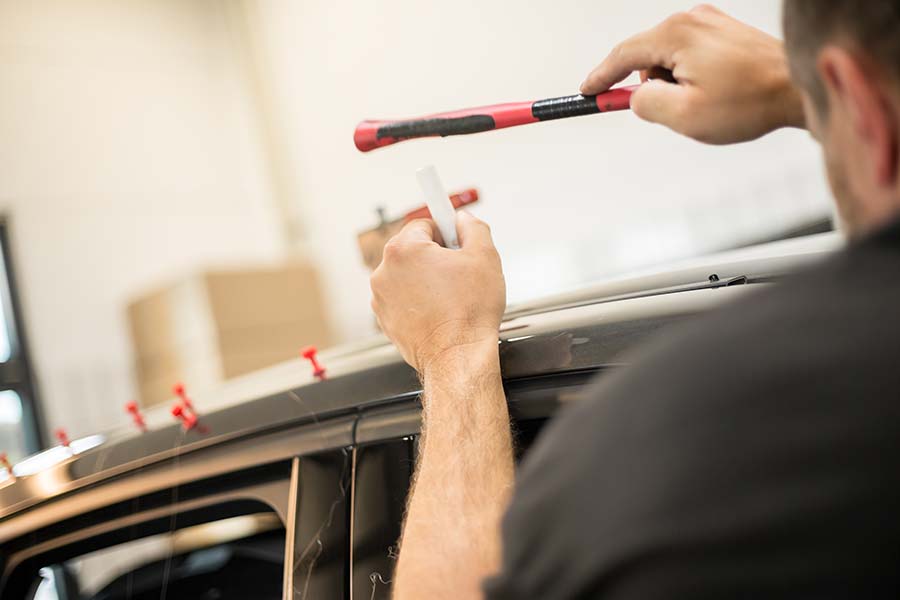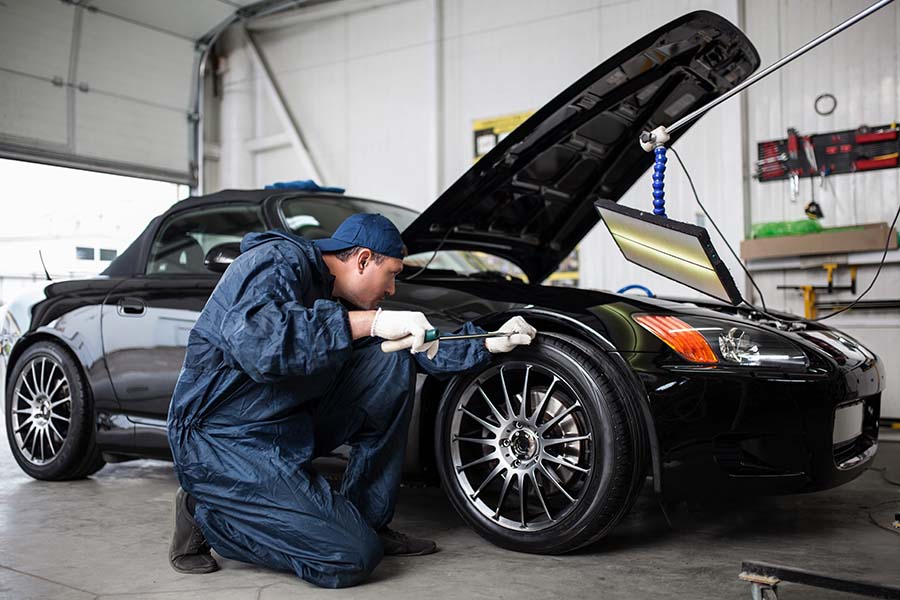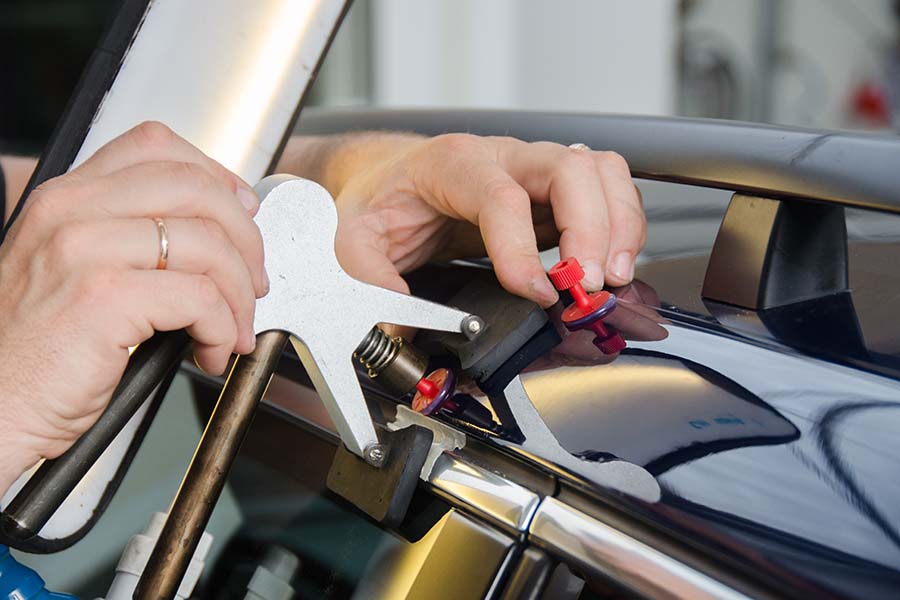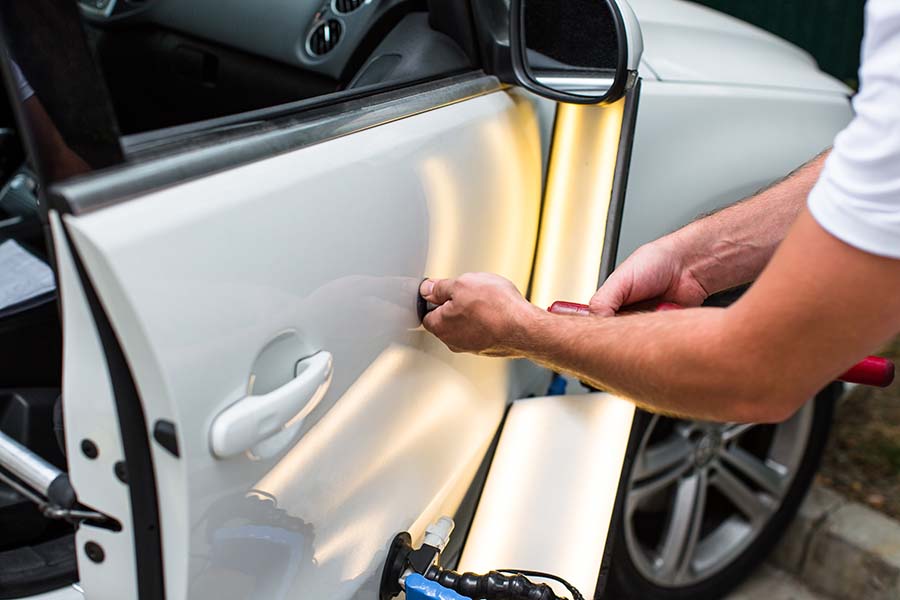 Everything You Need To Know about Paintless Dent Removal in Vaughan
Paintless dent repair (PDR) is growing in popularity as a standardized option for automotive repair. The process can restore a car's body to factory-like condition, for far less money than traditional repairs. The PDR process is the art and science of removing minor dents and dings without painting or refinishing body parts. Though not as old as other repair methods, such as dent pullers and paint filling, the PDR method has been around for several decades.
Can all dents be repaired?
With PDR, an experienced specialist can repair most shallow or minor dents without the need to repaint your vehicle. Naturally, for effective restoration, the original paint finish cannot be cracked or chipped – this would require traditional repair services.
We're always transparent with you: PDR does have limitations. In some circumstances, it's more feasible to use alternative or traditional options for body repair. If your vehicle has any of the characteristics listed below, consider using our collision, car paint, and auto body repair services instead:
if the dent has any sharp edges or any torn metal
if the paint on the inside of the dent is scratched or broken
if the dented metal is located at the edge of a panel
if the dented area has had any previous body work
Hom much does it cost to get a car dent repaired in Vaughan?
Because PDR entails less labour at our shop, the procedure is much less expensive than traditional auto body repair options. PDR is industry-recognized as a body repair service and is a great way to maintain the integrity and resale value of a vehicle.
At Modern Automotive, we can assess your vehicle damage, determine if PDR will work, and provide you with an estimate for repairs- so give us a call today at (647) 370-9984!
| | |
| --- | --- |
| ✓ Scratch Repair | $250 - $500 |
| ✓ Dent Repair | $200 - $800 |
| ✓ Bumper Repair | $500- $1700 |
| ✓ Car Paint Repair | $250 - $900 |
| ✓ Collision Repair | From $500 |
| ✓ FREE Estimate | Call (647) 370-9984 |
Does paintless dent repair really work?
Yes, paintless dent repair does work! It is a process that uses specific tools and techniques to remove minor dents and dings from cars without damaging the vehicle's paint. This makes it a popular choice for those who want their car to look its best but don't want to spend money on a full-blown paint job.
Is paintless dent repair cheaper?
We're always trying to be transparent, so there are a few factors to consider when answering this question. The first is the size of the dent. Larger dents may need more extensive repairs. The second is how accessible the dent is. If the dent is small and relatively easy to reach, then paintless dent repair may be cheaper. If the dent is large or difficult to reach, then it may be more expensive to have it repaired using this method. Another factor to consider is whether or not the damage has affected the paint job. If there is no damage to the paint, then paintless dent repair will be cheaper. If there is damage to the paint, then the cost of repairing the paint may offset any cost savings.
Servicing Customers From All Across the GTA
Read our Reviews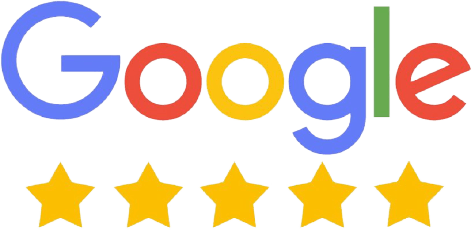 Hey Max thanks for your team to restore the door scratch on my Lexus. I crashed into a wall on a underground parking in a condo building. Your team have done a great job I can't notice any dent or imperfection on it any more. like it was out of factory!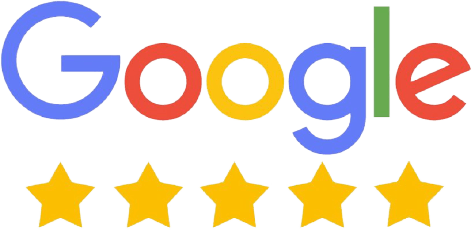 Max and his team at Modern Automotive booked me in to have Long Tube Headers installed on my C63 AMG on a Saturday Thanksgiving Long weekend! The entire job was done professionally, in a timely manner and for a very fair price! Thank you for an amazing sounding result!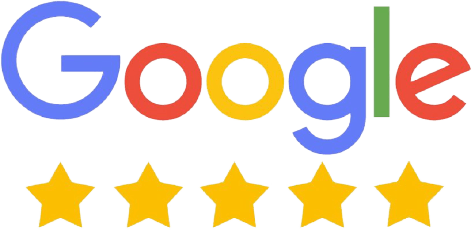 Excellent! Max knows what he is doing. If you care about your car take it there.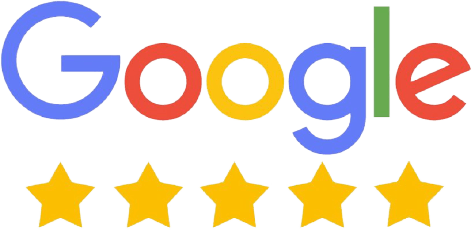 Excellent job repairing my mirror. Great communication and much better price than the dealer.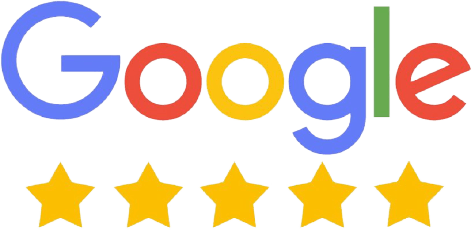 Very good & honest service. I bring a higher end diesel car here for non-warranty related services.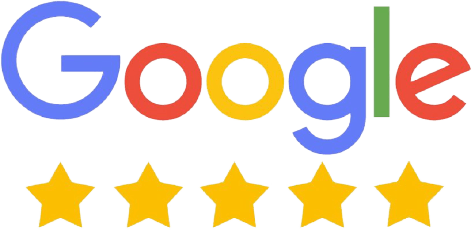 After unsuccessful visits to two other shops, I googled and made a random call to Max. I had a case of an annoying cabin noise, on a relatively new car. A few things I noted that have now made me loyal to Modern Automotive;
1. Max was the only one who picked up the issue immidietly and understood that it could be annoying for the driver. The others told me to just 'live with it - not a big deal'.
2. His immediate suggestion was to take the car to the dealer and push for a free check, which told me he wasn't just looking to take my business. He was honest with his opinion and advised me on my options.
3. I insisted that He took a look at it instead of the dealer. He then explained to me what he planned to do and managed my expectations on what was realistically possible.
4. He delivered exactly what he said he would, and when he said he would.
5. He closed the job in less than the quote I had verbally approved. He said he's only charging based on what he thought was fair! Ps: It's quite a large operation at the back btw. Hadn't realized that when I first walked in! Walk around the back if you get a chance and I'm pretty sure you'll be surprised ;)
PDR: The Bottom Line
Typically, paintless dent repair is used for hail damage, as well as creases, dents, and dings to hoods, doors, fenders, and trunks.
Most of the time, paintless car dent repair is less expensive and less laborious, as compared to traditional collision repair and auto body repair services. This industry-recognized auto body repair service is also a good way to increase the resale value of your car or truck.
For further information, contact Modern Automotive paintless dent repair services!