AUTO BODY SHOP AND CAR MECHANIC KLEINBURG
In need of auto repairs? We're here to help. Located just a short drive from Kleinburg, we offer expert auto body and mechanic repairs for any car brand or model. With over 20 years of experience, we've become one of the most trusted auto mechanics for any vehicle issue. We specialize in all minor and major repairs, including maintenance and inspection. Give us a call today at (647) 370-9984 or take a drive to our shop located at 219 Connie Crescent in Vaughan.
EXPERT AUTO MECHANIC FOR KLEINBURG RESIDENTS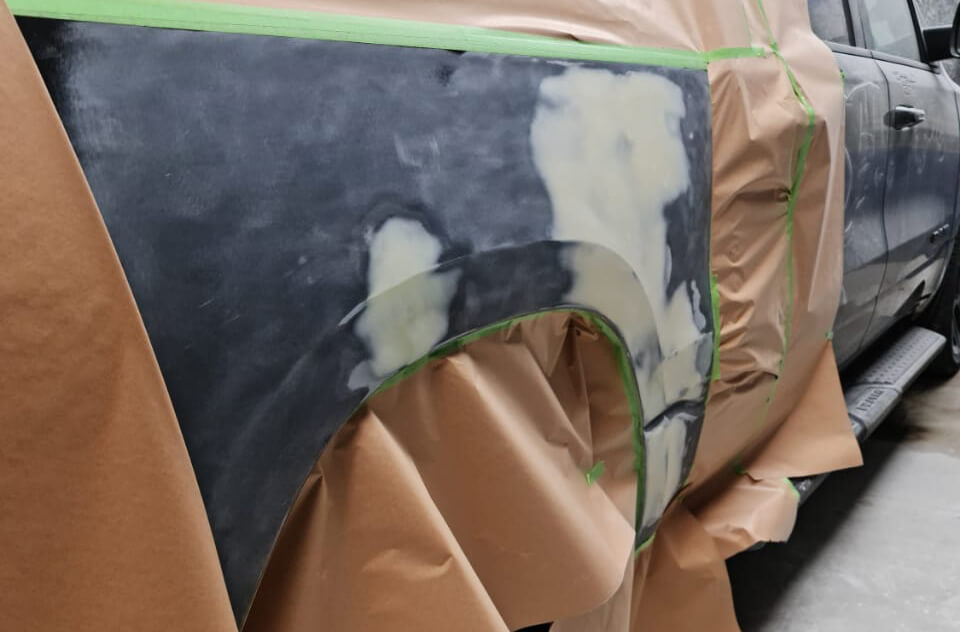 Over the years, we have worked on many auto brands and models and we work with all major insurance companies to make the process as easy as possible for you. Our certified and licensed technicians know how to perform efficient, affordable and reliable collision, auto body and paint repairs on any car. We can help you with any issue, including:
Scratch Repair
Bumper Damage
Wheel Alignment
Paint Damage
Dent Repair
The Rebuilt Title Certificate
Bumper Repair
Window Repair
Windshield Repair
Brake Repair
Wheel Repair
Hail Damage Repair
Custom Paint
A/C Repairs
Accessories and More
COMPLETE AUTO BODY REPAIR SERVICES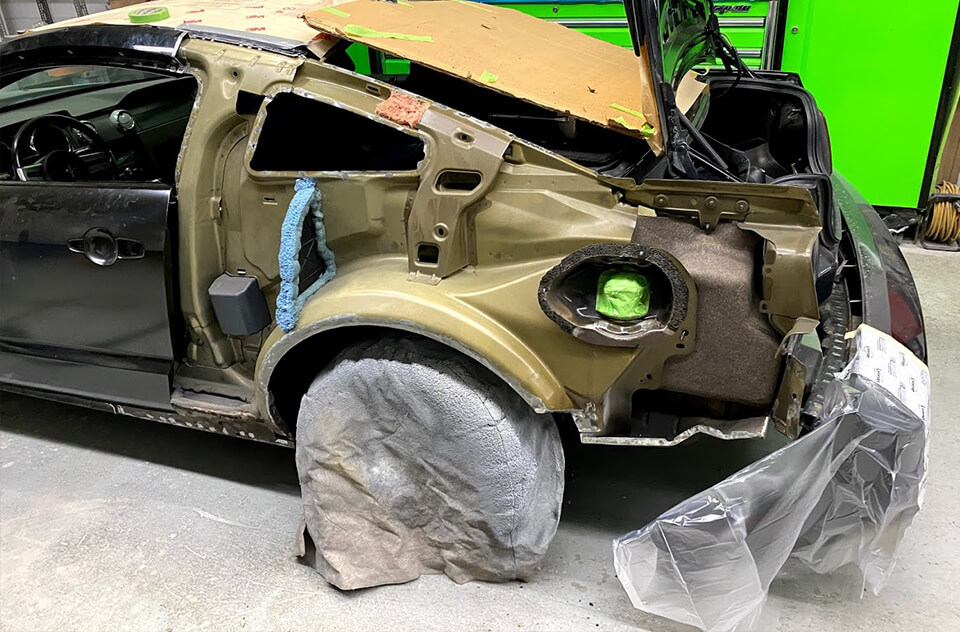 It is sometimes difficult to avoid dents and scratches on your car. Oftentimes, through no fault of your own, you will find new scratches and/or dents on your car. Some car owners in Woodbridge will attempt to repair scratches and repairs themselves, but it is always better to go with technicians from an auto body shop. We have plenty of experience replenishing cars to ensure that they look pristine again.
Free estimates and fair prices - We believe in fair pricing and transparency, which is why we offer free, no obligation estimates for all of our services.
Lifetime warranty - Our labour is backed by a lifetime warranty.
One-stop-shop - Our modern facility will cover everything you need for your car, from maintenance and inspection to full repairs and replacement.
Trained electricians - Our auto electricians can fully maintain your car's wiring systems, lighting systems, and any other auto electric component.
Experienced and licensed mechanics - Our certified mechanics have over 20 years of experience.
Get in touch with us today at: (647) 370-9984
OUR AUTO REPAIR SERVICES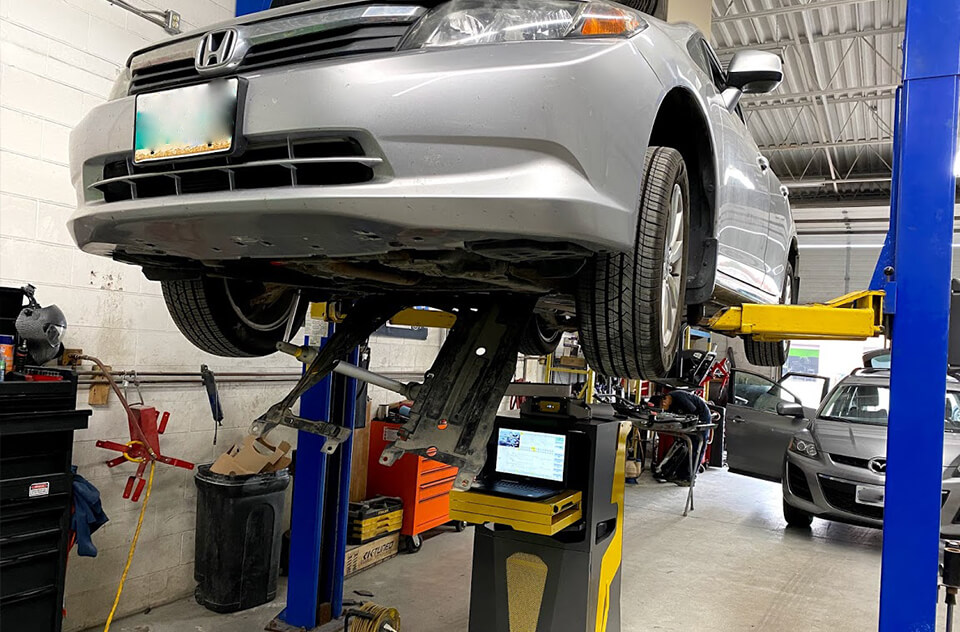 We offer a wide range of auto body and car mechanic services for Kleinburg residents, including:
Fender replacement - We'll fix your fender quickly and efficiently.
Frame straightening and repair - If you need car frame repair in Kleinburg, you can trust our team to do it right.
Glass replacement - Damaged windshield or window? No problem. Bring your car to our shop and we'll fix it right up.
Paint repair - Only the highest quality paint goes into every paint job we do.
Salvage repair and certificate - We restore cars that have been assessed as salvage.
Bumper repair or replacement - We can fix any bumper damage.
Vehicle maintenance and inspection - We make sure your car runs smoothly all the time.
Auto mechanic repairs - From brakes to wiring, we're here to fix it in no time.
Call us today at (647) 370-9984.
WE SERVICE ALL AUTO BRANDS
Our auto mechanics can repair any damage on your car. We're experts in fixing all auto brands and models, including:
TRUSTED AUTO-REPAIR EXPERTS
Your vehicle maintenance and service can't be trusted to anyone. Our mechanics and technicians are factory trained and they know how to service any car. With over 20 years of serving customers from Kleinburg in auto body shop in Vaughan, we take pride in the high-quality services that we provide, and we're committed to keeping your vehicle in excellent shape no matter what. Give us a call today at (647) 370-9984 to book your appointment!
---
---
Looking for Auto Body Shop Kleinburg repair?
Schedule a Service Appointment at MODERN AUTOMOTIVE