Car Parts That Will Probably Need to Be Fixed After an Accident
Posted in AUTO BODY, on September 11, 2020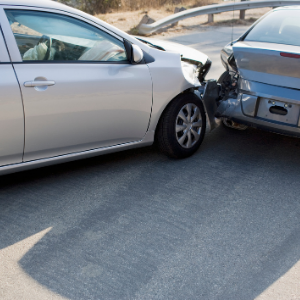 Collisions and accidents are unfortunate, but they do happen. Sadly, apart from the trauma of being in one, they can seriously damage your vehicle. While the extent of the damage may vary, it's best to quickly make your way to a collision repair centre to fix them. Here are common parts that usually bear the brunt of a collision and may need urgent repairs:
Bumpers
Front and rear bumpers are undoubtedly the most common parts damaged in an accident. Most collisions involve bumpers as they are the first to bear the impact, and they often get dented, cracked or completely ruined. The new age bumpers today have sensors and cameras to help in parking and avoiding collisions. This means that repairing them can be a costly affair.
Dents, Paints and Fillers
Dents come in a close second in the list of repairs after a collision. Paintless dent repair can be a money-saving alternative for dents that have not chipped or damaged the paint. Deeper dents and extensive damage may require fillers and re-painting. Another smart money-saving move is to go for seamless colour match painting where only the damaged portion is spray painted to match the existing paint. DIY jobs often cause more damage so it's advisable to contact a trusted collision repair center in Vaughan to remove those dents and dings.
Cracked Glass and Windshield
Glass is probably the most brittle part of your vehicle and is often the first casualty in a collision. Your car windows or windshield can develop cracks or even shatter completely. Though small cracks and chips can be repaired temporarily with resin fillers, it is not really safe. Complete windshield replacement can be steep but you must get it replaced at the earliest. A professional collision repair center in Vaughan should be able to replace broken windows and windshields expertly.
Doors
Vehicle doors are often damaged in accidents due to side impact. The car doors may not open or close properly or be severely damaged due to the collision impact. Today, cutting-edge engineering has enabled smart doors that are designed for the safety and protection of passengers. To ensure maximum protection, one must replace or repair damaged car doors at the earliest.
Frame Alignment and Repair
Frame misalignment is another common complaint after an accident. Though not immediately apparent, it is vital for the safety and performance of your vehicle. If your car pulls to the right or left side or vibrates after a collision, you may need realignment or frame repair. Drive over to a collision repair center in Vaughan to check the alignment and need for frame repair.
Collisions are overwhelming, and the last thing you need after one is an exorbitant repair bill! A qualified and experienced collision repair center will ensure that costs are kept to a minimum and everything is repaired properly.
Modern Automotive: The One-Stop-Shop For Collision Repair In Toronto!
Collision Repairs Made Easy: Reach out to our certified auto body repair specialists at Modern Automotive. No matter how small or big the collision, whether you need your bumper repaired or the dents removed, we will fix your car!
Don't wait! Dial 905-660-6100 to schedule a free scratch and dent repair estimate for professional collision repair center in Vaughan Today!