New Safety Inspection Regulation In The Highway Traffic Act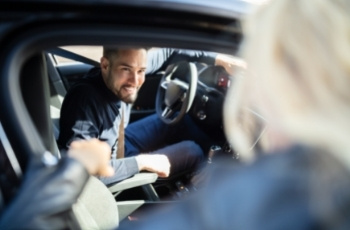 The regulations around safety inspections for certain vehicles have been updated in the Highway Traffic Act in Ontario.
Under the new regulation, "Under 10" passenger transportation vehicles are required to go through a semi-annual inspection, which means it has to go through an offical inspection and display the official sticker. "Uner 10" refers to vehicles that have seating for up to nine people, but are also for hire and provided compensation for transporation.
Although this new regulation has been established, there are a number of "Under 10" vehicles that are exempt from the new regulation. These are the vehicles that are exempt:
Ambulances or patient transfer services vehicles
Municipally licensed passenger transportation vehicles including taxis and vehicles-for-hire (Uber, Lyft, etc.)
Carpool vehicles where no fee is charged beyond the expenses of operating the vehicle and the driver does not take passengers on more than one round-trip or one-way trip per day
Vehicles operated by or on behalf of a childcare centre licensed under the Child Care and Early Years Act a service provider under the Home Care and Community Services Act
A vehicle with a licensee under the Long-Term Care Homes Act
Passenger transportation vehicles operated within a local municipality, the Regional Municipality of Niagara, or the Regional Municipality of Waterloo
If oyu have a "Under 10" transportation vehicle that needs to be inspected and requires the inspection sticker, then get in touch with us. We can perform vehicle inspections for any "Under 10" vehicle.
---
Looking for New Safety Inspection Regulations repair?
Schedule a Service Appointment at MODERN AUTOMOTIVE