5 Things That Damage Your Car's Paint
Posted in AUTO BODY, on May 25, 2020
The first thing you notice about any car is how it looks on the outside. Preserving the shine and texture of your car's paint is important to keep it looking swanky and new. However, car paint is quite sensitive to the elements and even everyday things can seriously damage your car's paint over time!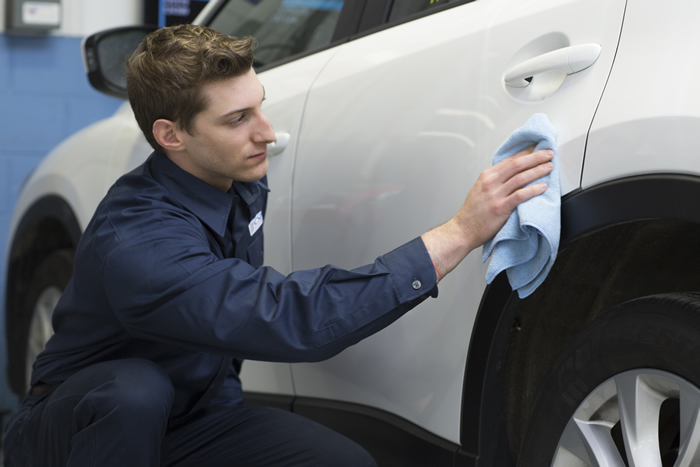 Here are 5 common culprits that can ruin your car's exterior:
Gravel & Tar
Tar and gravel from the asphalt can get into the car's body causing scratches and possible damage to the car's exterior. It is especially difficult to remove stubborn tar and if removed improperly, it can take off your car's paint with it! This is best left to an expert at Modern Automotive who will ensure the specialist treatment to separate the tar from the car paint & prevent further damage.
Ice
While we all enjoy that beautiful winter snowfall, hardened ice encasing your car in its aftermath can be severely damaging for your custom car paint. At times, you may have to chisel away at the ice to set your car free. A careless job can damage your car, while the hard ice sliding off it can cause scratches. A coarse snowbrush can also scratch your beautiful car paint.
Bird Poop / Dropping
Bird droppings are not only gross; they are a nightmare to remove when they harden on the car's surface! Bird poop is acidic, so it leaves a stubborn stain on the car's paint in addition to damaging your custom car paint. Experts recommend washing off the droppings with a soft damp cloth as soon as possible. You can also purchase a special spray solution to gently wipe it away. Though an annoying task, it's better to tackle it in time to avoid paying for a new paint repair job.
Bug Splatter
While the summer sun beckons us towards that idyllic road trip, bug splatter on your car bonnet and windshield can be real and damaging. If left for too long, the acid in the blood of insects and bugs can permanently damage and stain your car paint. Remove the irksome bugs a.s.a.p. with a soft towel dipped in a gentle cleaning solution and remember, don't scrub! A protective coating like a scotch guard on your custom car paint can save your car's paint from bugs and other issues. You should also get your car thoroughly cleaned after the long trip.
Dust and Pollen
If you dry wipe the dust and pollen off your car, it may leave minute scratches that can mar the paint. You may need to send it to the car paint shop to remove the same. A gentle car wash at an automatic washing centre will help clean the dust without causing damage. Also, always use a soft, clean cloth to wipe your car.
Knowing the causes of damage to your car paint and taking preventive action can go a long way to keep your car paint fresh and intact! That said, if your car paint does suffer inadvertent damage, contact the experienced and trained auto body painters and repair specialists at Modern Automotive to get it looking classy and stunning! Scratches, scrapes, and dents not only reduce the curb appeal of your car but also reduce its resale value. With state-of-the-art OEM waterborne paint technology for a seamless colour match for all the auto body repair and custom car paint services, trust the experts at Modern Automotive to get the job done right!
Call us today at 905-660-6100 for a free scratch and dent repair estimate.