How to Repair Your Car After an Accident
Posted in AUTO BODY, on August 10, 2020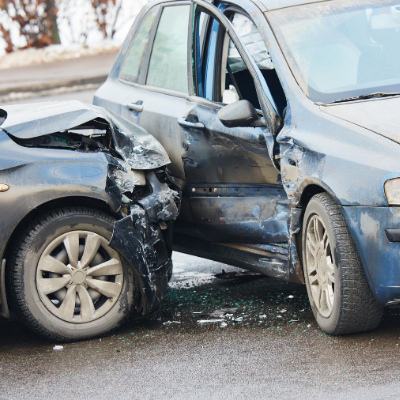 Whether you have a small fender bender or a big damaging collision, accidents can be scary and overwhelming. Apart from post-accident stress or financial concerns, you will need to find the nearest collision repair center in Vaughan to get your car repaired as soon as possible. Knowing how to respond can save you headaches and hassles later on. Here are some useful tips for collision repair after an accident :
1. Call For Medical Help/Police
Immediately call for medical assistance if someone is hurt, and call the police to file a report. It's important to file a police report even in case of a minor accident. In case you decide to file a claim, it will be verified documentation of the accident required by your insurance company.
2. Exchange Contact & Insurance Information
Share insurance and contact details with the other party involved. Do not get involved in a blame-game or try to ascertain who is at fault; leave it to the police and the insurance company. Do not communicate further with the other driver.
3. Document Damage Details
Take pictures of the accident with your phone or camera. Try to cover all visible damage to both vehicles, including small dents. This will help expedite insurance claims and help with damage repair.
4. File A Claim
Once the medical and police calls have been taken care of, the next step is to inform your insurance company. Do it within 24 hours of the accident as some companies may want to visit the accident site and inspect the damage. Filing an early claim will ensure that you may not need to pay out of your pocket.
5. Get Repair Estimates
Next, get a complete estimate for collision repair in Toronto from a trusted auto repair shop like Modern Automotive. Make sure you know what your insurance covers and get a detailed estimate giving you a complete list of repairs including parts that require replacement. It's always better to get original parts than generic ones. Ultimately, your insurance company will decide what damages they will cover and give a specific amount to cover approved repairs.
6. Choose A Quality Auto Repair Expert
Once you've received an estimate, it's vital to select a trusted expert collision repair center in Vaughan. Repairs should be undertaken by crash repair specialists like the ones at Modern Automotive to ensure high-quality craftsmanship. Get a detailed job sheet and work closely with the repair company to get the shine and thunder back to your ride!
Trust Modern Automotive, The One-Stop-Shop For Collision Repair In Toronto!
Looking for stress-free car repairs after an accident? Modern Automotive is your trustworthy collision repair center in Vaughan. The collision repair specialists at our state-of-the-art licenced auto body shop will work directly with your insurance provider for a stress-free, premium repair experience. Call us today @905-660-6100 to get your car back on the road, hassle-free and quick!