Everything You Need to Know About Repairing Your Car
Posted in AUTO BODY, on October 06, 2020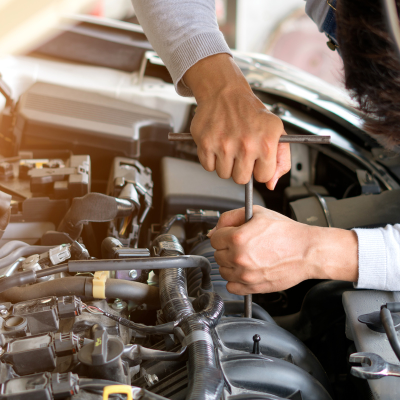 Unfortunately, accidents do happen, but knowing the basics of collision repair, identifying common auto repair problems, and choosing the right collision repair center in Vaughan can make or break the fixing of your car! Being prepared is the best way to avoid exorbitant bills and repair rip-offs. Here's everything you need to know:
Choose the Right Repair Shop
Zeroing in on the right repair shop is crucial for repairing your car. An experienced and trustworthy auto repair shop can easily restore your ride to its pre-collision condition. How do you choose the right one?
Get recommendations from family and friends. Word of mouth is still valuable!
Start looking for reputable collision repair in Toronto before you need one to avoid last-minute panic and rushed decisions.
Always compare prices; scout online for the best deals, call up and compare policies of different shops
Ask about affiliations in the industry.
Enquire about the reputation, complaints and resolution from local consumer organizations.
Find a Certified Technician
Ask if the shop is certified by your auto manufacturer or others. Certification indicates that the shop's technicians possess the knowledge and training required for repairs. While certification itself is no guarantee of excellence, it verifies competence and the right equipment needed for auto body repair.
Understand Repair Charges
Get a fair understanding of how the prices work, which parts need to be repaired or replaced as that can change the pricing. While some shops charge a flat labour rate, others charge on the basis of time taken for repair. Always get a second opinion in case you need expensive repairs. Ask for a written estimate of repair clearly detailing the terms of repair, parts needed to be replaced/repaired and the approximate labour charges.
Ask Questions
Don't hesitate to ask questions like:
How much time will the repair take?
Whether to go for OEM parts or other locally manufactured parts?
Whether they have done similar repairs?
What is the repair warranty?
Auto body repair and maintenance can be tricky, and it is important to be prepared. Whichever collision repair center in Vaughan you choose, make sure it's trustworthy and knows how to work on your car!
Choose the Team at Modern Automotive
Trust the certified experts at Modern Automotive to deliver the quality repair your car deserves! The front runners in collision repair in Toronto, we specialize in car dent and collision repair for all makes and models. A full service collision repair center in Vaughan, our end-to-end repair solutions include full body repair and paint services, auto glass repair, mechanical repair, and more! Minimize your worries and enjoy a hassle free, premium repair experience with Modern Automotive. We are approved by all major insurance companies and will work with your insurer for direct billing and claims. With convenient pickup and drop-off across the entire Greater Toronto Area, we are virtually next door with 24/ 7 emergency towing service!
Call us today at 905-660-6100 or email info@modernautomotive.ca for a free online repair estimate!